Hair Removal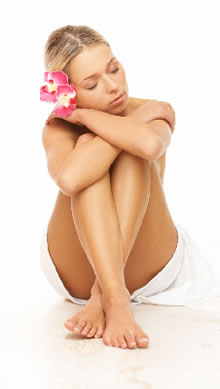 Apilus Electrolysis
The most advanced and comfortable specialised electrolysis available world-wide allowing us to customise your treatment for the exact needs of your skin and hair growth.
Apilus electrolysis technology offers permanent hair removal which is precise, rapid, efficient and more comfortable than any other epilation technique due to its advanced computer programming making any area accessible.
Waxing
Using warm wax to remove unwanted hair. Results can last up to six weeks.
Thread Vein and Skin Tag Removal
Highly efficient treatment using medically approved advanced electrolysis to remove unsightly broken capillaries and blood spots from the face.
Skin tags, which are most commonly found on the neck, underarms and upper body, can be quickly and safely removed by this unique technique.