Eye Care & Piercing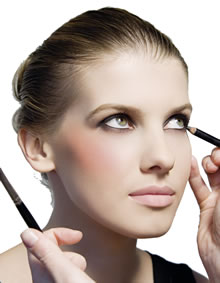 Eyelash Perming
This is the very latest and most advanced technique available to achieve a fabulous lift and shape. Lashes are shaped over comfortable silicon shields during treatment to give a look which lasts for 6 - 10 weeks. Tinting will further enhance the ultimate look for beautiful lashes. Patch test required 24 hours prior to treatment.
Eyebrow and Eyelash Tinting
Gives the whole eye area a very natural and flattering look. Eyebrow tinting helps eliminate the use of pencils to create an even shape and eyelash tinting brings new colour, length and definition lasting 4 - 6 weeks.
Ear Piercing
We use the Caflon Advanced System with a range of studs to choose from.