Facial Treatments
A selection of our finest treatments to help meet your skins needs and balance your inner self.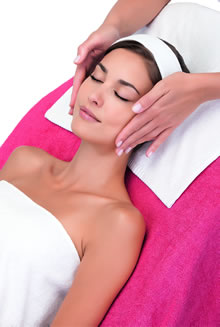 Guinot
Hydradermie
In an hour of sheer relaxation, gentle galvanic and high frequency massage releases the active ingredients in Guinot's specialised preparations. The treatment is customised for your skin type, particularly dehydrated, mature, oily, sensitive or pigmented.
Hydradermie Plus
Created especially to help reduce the specific problems associated with the face, eyes and neck. Hydradermie Plus is a luxurious, intensive three in one treatment giving maximum benefit and also includes a serenity massage to neck, arms and hands using toning essential oils.
Hydradermie Lift
Designed for skin that shows signs of losing elasticity by lifting and firming resulting in a relaxed, rejuvenated appearance, recommended as a course of ten.
Hydradermie Lift Yeux
Hydradermie Lift Yeux is a non-surgical lifting and anti-ageing treatment for the delicate eye area.
Aromatic
Aromatic is a holistic treatment which combines the benefit of the essential oils with pressure point massage techniques. Relax and abandon yourself to the expert hands of your beauty therapist, who completes the treatment with a mask tailor-made to your skins needs.
Liftosome
The perfect treatment before a special occasion. Specifically designed for problems associated with mature skins. This stimulating thermal facial uses orange extract and ginseng to regenerate and energise, leaving the skin firmed and radiant. We recommend a course of two treatments over two consecutive weeks, can be combined with Hydradermie Lift for exceptional results.
Beaute Neuve Double Peeling Treatment
New, improved effective double peeling facial with fruit enzymes suitable for all skin types. A hands on treatment leaving the skin truly radiant. We recommend a course of three treatments weekly, followed by a Hydradermie for superb results.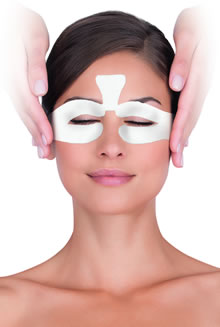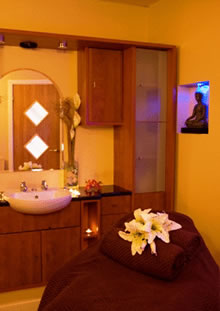 Clarins
Advanced Facial
The Clarins advanced facial treatment fuels the skin with an intensive concentrate of active plant ingredients and aromatic oils, which offer the face the equivalent of seven days treatment in one single application. To heighten the activity of these professional formulations the Clarins experts have developed a series of specific massage movements for each of the intensive formula products.
A personal consultation will ensure you receive a unique treatment to suit your specific needs. Choose from one of the following:
Youth Booster
Skin Firmer
Thirsty Skin Soother
Radiance Ritual
Oily Skin Rescuer
Aromatic Personal Blend
Oily and congested, dry and dull, dehydrated or sensitive, whatever your skin condition this customised treatment will rebalance and coax it back to blooming.
Make Up
Make Up Lessons
Trying different colours and application techniques under expert guidance will help you achieve a fresh and flattering new look.
Make up to go
Book in for an express make-up where you choose the shades from our latest colour collections.
Bridal Make-Up
Bridal makeovers are carried out and planned with a full consultation to achieve and compliment your individual look, includes pre-wedding trial make-up.
Aesthetic Facial Enhancements
Free consultations are offered on a range of dermatology treatments including facial rejuvenation using a combination of therapies including "muscle relaxing" agents, (botulinum toxin), dermal fillers for wrinkle filling, facial contouring and skin peeling agents for the treatment of pigmentation and scarring. In addition we offer treatment for the removal of thread veins on the legs and treatment for hyperhydrosis, (excessive sweating).